Transform your print environment
for exalted workplace and customer experiences.
Say Hello
to workplace productivity
Say Hello
to workplace productivity
What is fluidPrint
Managed Print Services?
With wepsol's fluidPrint, it's simple: you pay for what you print, and we handle everything about your printing infrastructure across locations. Our Managed Print Services cater to your evolving workforce, ensuring a hassle-free printing experience that perfectly aligns with unique needs. Focus on what matters most while we take care of the rest.
We pioneered managed print services (MPS) in India two decades ago. You get a strategic advantage that encompasses scalability to match your growth, robust security to protect your information, and significant savings to optimize your print-related expenditures.
Enterprise growth at scale
Our Managed Print Services, modernize your print environment to boost employee productivity and foster a seamless workplace ecosystem while attacking inefficiencies. Our honed process capabilities over decades, multi-location warehousing and nationwide services reach, ensure you get unparalleled scalable printing infrastructure in the industry.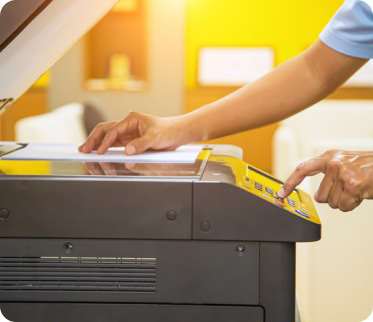 Expand reach
without compromise
Nationwide services to fuel relentless growth
Elastic Printing
On-demand scalable printing capacity
High Availability
99% up-time assurance tailored to workplace criticality
Security & visibility
We implement top-tier, enterprise-grade security features that safeguard your sensitive documents while providing transparent insights into your print environment.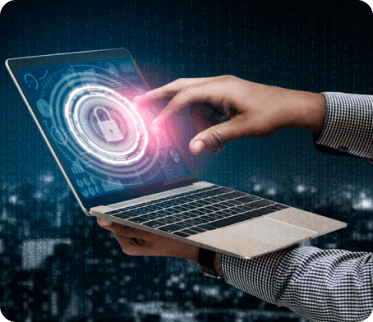 100% secure
remote priting
360-degree security protocols with pin, password authentication and serverless architecture
Print Governance Automation
Controlled printing by role, function, device, groups and location
Unified view
across locations
Macro and micro-level usage statistics to attack print inefficiencies across the network
Real cost savings
Wepsol's Managed Print Services deliver real and tangible cost savings by optimizing print infrastructure, reducing waste, and implementing efficient printing strategies.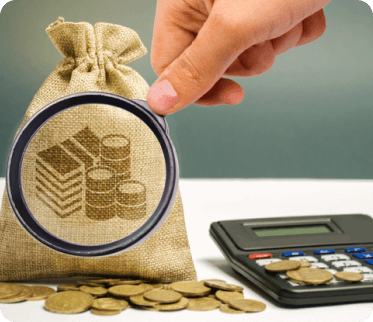 Pay per click
Over 30% savings on prints, procurement and maintenance costs
Zero capex
Convert your fixed costs into measured variable outflows
Infinite Gains
Heightened workplace productivity, limitless employee satisfaction
Why Choose fluidPrint Managed Print Services?
For over two decades, we are committed to transforming print infrastructure at scale that enable organizations to unlock new levels of workplace productivity and deliver customer excellence.
Unmatched Expertise and Support
With 2000+ service locations across India, a network of own warehouses and a dedicated support team, Wepsol has the largest support infrastructure for Managed Print Services. We use predictive analytics and automation-enabled solutions to ensure disruption-free print operations.
Efficiency at Scale
Say goodbye to printing inefficiencies. With fluidPrint's MPS, we optimize your entire print environment, streamline workflows, across every single function. We deliver efficiency at scale across all your locations, designed to grow seamlessly with your business.
Cost Savings, Elevated
Experience the financial benefits of fluidPrint MPS. We uncover hidden cost-saving opportunities, implement strategies to reduce waste and provide transparent cost analysis, allowing you to allocate your resources wisely and achieve tangible savings.
Expert Guidance
Our team of print management professionals is dedicated to your success. We work closely with you to understand your unique requirements and deliver tailored MPS solutions that align with your business objectives.
Future-Ready Solutions
Embrace the digital age with confidence. fluidPrint MPS seamlessly integrates with your existing systems and workflows, enabling you to unleash workforce productivity and drive impactful outcomes.
Embracing Greener Future
Every print with MPS signifies a step towards sustainable practices. We help implement systems that lower waste and reduce carbon footprint. We actively promote sustainability goals by reducing paper waste, conserving resources and implementing energy-efficient printing processes.
Tailored for
each industry
BFSI
NBFC
Healthcare
& Life Science
Finance
& Taxation
Education
Transportation
& Logistics
Hospitality
Retail
FMCG
Manufacturing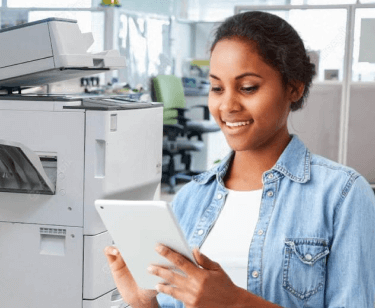 Tailored for
each industry
BFSI
NBFC
Healthcare
& Life Science
Finance
& Taxation
Education
Transportation
& Logistics
Hospitality
Retail
FMCG
Manufacturing
Frequently Asked Questions
What is Managed Print Services?
Managed print Services is an integrated bundle of end-to-end services, consulting, equipment, spare parts and supplies which optimize the existing and new print Infrastructure by enhancing productivity, reducing costs, and maintaining document security. A thorough assessment with detailed analysis helps to identify the existing print infra and offer customized print solutions for the organization which reduces capital expenditure and help companies focus on their core offerings.
How can fluidPrint MPS benefit my business?
fluidPrint MPS offers several benefits, including improved efficiency, reduced costs, increased productivity, streamlined workflows, enhanced document security, proactive maintenance, and access to expert support.
Can Fluidprint MPS help reduce printing costs?
Absolutely. Fluidprint MPS focuses on cost control and optimization. By analyzing your print environment, implementing print policies, and tracking usage, we help you identify cost-saving opportunities, reduce waste, and optimize your printing budget.
How much savings can I expect from Managed Print Services?
According to IDC research, By outsourcing some or all print ­management functions to a managed print service provider, businesses can save as much as 30 to 40 percent annually.
What types of businesses can benefit from Fluidprint MPS?
Fluidprint MPS caters to businesses of all sizes and industries. Whether you have a small office or a large enterprise, our tailored solutions can help you optimize your print environment, enhance productivity, and drive cost savings.
Is a Managed Print Service more expensive than managing our own print environment?
Everything relies on your needs for printing. If you are running a single location firm with five to ten printers, it's cheaper to manage them yourself. However, to expand soon across multiple towns and take into account the benefits of Managed Print Services such as the savings in hardware costs (CAPEX) and the supply costs, service costs, and resources (together referred to as your Total Cost Ownership or TCOs) then managed print service will definitely save your printing costs and surely allow your IT resources to focus on more valuable activities that align with your company's vision and mission.
How does Fluidprint MPS ensure document security?
In an era where data breaches are common, Wepsol takes security seriously. Our managed print services come with top-tier, enterprise-grade security features that safeguard your sensitive documents. This includes secure print release, user authentication protocols, and encryption of print jobs to prevent unauthorized access. In addition, regular security audits and firmware updates ensure that your printing environment remains safe against emerging threats.
We prioritize document security through various measures. Our MPS solutions incorporate user authentication, access controls, data encryption, and secure printing protocols to safeguard your confidential information throughout the printing process.
Can Fluidprint MPS integrate with existing document workflows and systems?
Yes, Fluidprint MPS is designed to integrate seamlessly with your existing document workflows and systems. We can work with your organization to optimize processes, integrate digital workflows, and leverage document management systems and cloud solutions.
How does the monitoring and maintenance aspect of Fluidprint MPS work?
Fluidprint MPS employs advanced monitoring systems to proactively monitor your print devices. We can identify potential issues, perform timely maintenance, and respond swiftly to service requests, ensuring smooth operations and minimal downtime.
What assistance does WeP MPS provide if one of my printing devices fails?
WeP MPS Device management solution has a system alert that notifies your service provider and/or IT administrator in case of any issue with your printer, and our support team will also be notified.
Ready to transform your print infrastructure and save costs?
See how India's top Managed Print Service empowers your organization to elevate workplace experiences.