GST & e-Invoicing Solution
floTax
Your one-stop GST & e-Invoicing solution
Stay ahead of evolving GST regulations. Embrace tax compliance with our complete GST and e-Invoicing software.
What is FLOTax – Managed GST Solution?
floTax is a complete one-window solution that streamlines your GST and e-invoicing processes. Simplify your GST compliance, automate e-Invoices, and ensure accurate tax management for your business. Avoid penalties, optimize your tax position, and access expert support from our in-house GST professionals for your business success.
Managed GST
Leave your GST woes to us and experience unmatched efficiency with floTax Managed GST, a remarkable service that caters to all your tax compliances. From raw data preparation to returns filing and reporting, our GST experts handle everything seamlessly, eliminating worries about software updates, data security, or technical issues. Enjoy a hassle-free and budget-friendly solution that brings you unparalleled ease.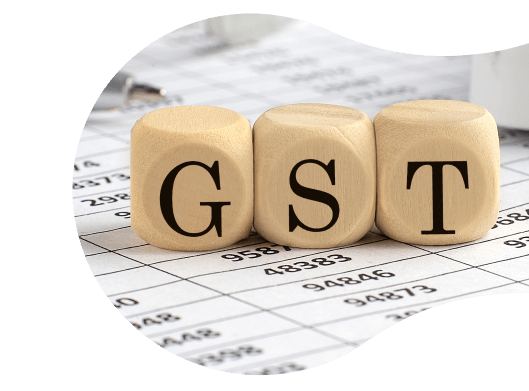 Accurate and timely filing of GST returns
We will ensure that your GST returns are filed correctly and on time, avoiding any errors and penalties.
Domain expert guidance and support
Our domain experts who come with years of experience provide guidance to all your tax queries, ensuring uninterrupted support.
Reduced risk of errors and notices
We will validate and reconcile your data with the GST portal, ensuring that there are no mismatches or discrepancies, adhering to required GST compliance.
Data validation and reconciliation
Leave your reconciliation woes to us. Our team will validate and reconcile your data with the GST portal, leaving no room for mismatches or discrepancies. Additionally, we will also assist in rectification of errors or omissions in your data.
Claim 100% ITC / Tax Optimization
Optimize your cash flow and reduce tax liability by claiming input tax credit with our on-time filing assistance.
Enhanced visibility and control over your GST data
Comprehensive reports, custom dashboards and valuable insights on your GST returns filing status, empowering you to efficiently monitor and manage your compliance.
Audit readiness
We strive to ensure that your GST data is audit-ready thereby guaranteeing data accuracy and consistency. Our experts will also support in provision of data for any periodic audits by tax authorities.
e-Invoicing software
Automate your e-Invoicing process and stay compliant with floTax. Upload and generate bulk e-Invoices with IRN on the go adhering to government regulations. Our one-stop solution ensures compliance and streamlines your entire tax workflow. Integrate with any ERP through our RESTful API technology facilitating smooth data transfer and real-time tracking of invoice status. Save time, money and resources with floTax. Stay GST Compliant.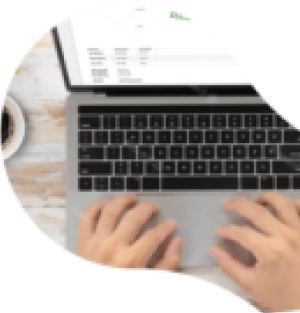 Authorized GST Suvidha Provider (GSP)
As an authorized GSP appointed by the government, our platform maintains seamless connectivity with the government portal. Furthermore, our platform's e-Way bill & e-Invoice modules are linked to the NIC portal, providing our clients with comprehensive tax services.
Reduced errors and frauds
You can avoid errors and frauds in your invoicing process, as our meticulous validation process takes care of the e-Invoices as per required GST norms. You don't have to worry about invoice discrepancy or mismatched data.
Seamless integration with any ERP system
Easily integrate floTax e-Invoicing software with your preferred ERP system, including SAP, Oracle, Tally, and more, without the need for any major changes to your existing invoicing process or system. With just a few clicks, generate e-invoices seamlessly from your ERP system, streamlining your invoicing workflow effortlessly.
Increased efficiency and transparency
Improve your invoicing efficiency and transparency with electronically stored and accessible e-Invoices. Gain visibility into their status, including sending, acceptance, refusal, and more, for an enhanced invoicing experience.
Faster invoicing and payment cycles
Save time and money by easily generating and sending e-Invoices to your customers and vendors. Accelerate payment processing with GST portal-verified and digitally signed invoices.
Compliance with GST regulations
Achieve guaranteed compliance with GST rules and regulations as mandated by the government by utilizing floTax e-Invoicing software. Our platform strictly adheres to the prescribed standards and formats established by the GST portal.
Frequently Asked Questions
What are the features of floTax Software?
floTax is a one-stop tax compliant solution adhering to required GST regulations. Here are some highlights of the solution:
– Easy to use interface
– Real-time generation and validation of IRN, QR code, and digital signature
– Unlimited e-Invoice Bulk Uploads
– Advanced Reconciliation: 6000+
– Integration support for most ERPs\
– MIS Reports and dashboards
– Ready to use .csv upload templates
– Role and location based user restrictions
– Notifications and alerts
How can I get started with floTax software?
Initiating your journey with floTax is a breeze. Simply fill out a straightforward form and provide essential business and GST details. We will require some basic details such as number of GSTINs and number of e-Invoices generated annually. Once received, we'll promptly set up your account and provide you the login credentials, enabling you to start using floTax immediately.
How secure is my data with floTax solution?
Your data security is our utmost concern. Utilizing state-of-the-art encryption methods, we safeguard your data from unauthorized access and misuse. Rest assured, your information is protected with the highest level of security measures.
How much does floTax solution cost?
The pricing for floTax is personalized based on factors such as invoice count, number of GSTINs, service level and other relevant considerations. We offer flexible pricing plans designed to cater to your specific requirements and budget. Contact us now for a complimentary quote.
How can I access the floTax solution?
floTax solution is a cloud-based software accessible from any device and location. All you require is an internet connection and a web browser to access it effortlessly. Say goodbye to software installations or maintenance on your system; floTax is hassle-free and readily available online.
Can I expect continuous support while using floTax?
floTax provides versatile support options for your convenience. Reach out to your dedicated account manager or team of GST professionals through phone, email, or chat. Access our knowledge base and FAQs for self-help resources. Rest assured, our domain experts are available to cater to your needs and queries promptly.
Ready to simplify and streamline your GST and e-invoicing processes?
Get FLOTax solution today and liberate your organization from ever-changing GST rules.