Be part of the team that challenges the norms.
At Wepsol, we're not just a company; we're a community of innovators, dreamers, and achievers. Join us, and you'll be part of a dynamic team committed to pushing boundaries and challenging norms in the ever-evolving world of technology.
Ready to take up the work that shapes your life's journey? This is your chance. You'll be part of a dynamic team committed to pushing boundaries and challenging norms in the ever-evolving world of technology. All you need is a few skills, lots of curiosity, hunger to learn, truckloads of passion, some spunk and a charming smile.
Come along to enable
the new work order
For over two decades, Wepsol has been a driving force behind the re-imagination of workplace possibilities. Our solutions, born at the intersection of technology and human creativity, are tailored to foster agile workspaces. Throughout our journey, we've our crew has introduced numerous innovations that have redefined how businesses facilitate and embrace the modern work environment.
Purpose that drives us
Modern fluidic nature of work drives our purpose.
Empower the workplace
Enrich experiences at work
Enable Scale, Security and Savings
Elevate work
We are dedicated to creating a workplace where everyone thrives. Our initiatives, policies, and strategies ensure that all employees are valued for who they are, promoting a passion for success. Our values reflect our organisational culture, emphasising client and employee success and the commitment to creating an environment where everyone can thrive.
Intensity
Passion & Commitment to make our clients successful.
Intensity
I take ownership. I bring passion, positivity, perseverance and do whatever it takes to make my clients and partners succeed.
Ingenuity
Challenge status-quo, think differently, experiment, seek solutions and continuously improve.
Ingenuity
I shall not only ask relevant questions but shall contribute to creating solutions. Do more with less. I shall not be deterred by failures, be courageous, experiment, learn & pursue improvement day after day.
Inclusivity
We respect, trust, and collaborate with our diverse stakeholders.
Inclusivity
I shall respect and collaborate with people of all backgrounds. I shall contribute to a happy, caring, safe and mindful workplace. I shall celebrate diversity and care for the ecosystem to which we belong.
Integrity
Unyielding integrity in all our conduct, we do what we say.
Integrity
I believe in doing the right thing always. I commit and deliver, what I say, I do. My interactions and engagements are professional, objective, respectful and unquestionably above board.
Our CREEDS
At Wepsol, our CREEDS behavioural beliefs serve as our compass, guiding our actions and inspiring personal growth. We embrace a collaborative, cross-functional working style, promoting holistic problem-solving and decision-making.
We are unwaveringly dedicated to understanding, serving, and exceeding our customers' needs. Customer focus is not just a goal; it's our driving force.
Our focus is on tangible outcomes. We set clear objectives, measure our progress, and celebrate achievements.
We understand the importance of swift, precise, and effective execution. We don't just plan; we implement with agility and urgency.
We have an unrelenting pursuit of excellence in everything we do. Quality is ingrained in our culture, and we continuously seek ways to improve and innovate.
Developing Winning Teams

(D)
Our success is a collective effort. We invest in our teams, nurturing talent, fostering collaboration, and promoting diversity. We believe that when our teams thrive, our organisation prospers.
Strategic  Perspective 

(S)
We thrive on forward-looking planning and analysis, leveraging our collective intelligence to navigate challenges and seize opportunities, ensuring our ongoing success.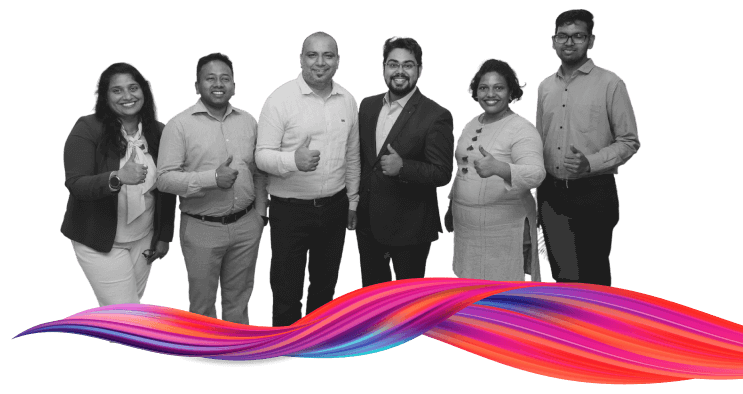 My sense of belonging multiplied over 19+ years. Starting at a junior level, I got several opportunities, mentoring and guidance to evolve as a professional. The organization backs you – that is the Wepsol way. We trust, we care, we drive!.

The community here is driven, fun loving and passionate about what they do. It is the kind of team you dream being with – they listen and they challenge you to
do good work.

Two things – you push your limits and you sleep well knowing my team has my back, everything here is transparent and professional.
#mykindofplace.
Ready to challenge the status quo?
A purposeful work environment awaits
We are always looking for talent who breathe their skills and have the pluck 'n spirit. If you're ready to embark on a journey of innovation, growth, and impact, the Wepsol community is the place for you. Explore our open positions and start a conversation about your future with us.