Workflow Automation Solutions
Add velocity to your enterprise performance with
frictionless business processes
Say Yes
to Business Process Excellence
Say Yes
to Business Process Excellence
What is FluidTrail
Workflow Automation?
Experience a tailored and scalable solution that enables seamless content collaboration, empowers business process automation, and facilitates remote working for enterprises, simplifying your business operations. Our platform leverages a Low Code Development Platform and Workflow Automation as fundamental building blocks, providing you with ready-to-deploy solutions to automate and efficiently manage your business processes. Embrace the power of simplicity and efficiency with our comprehensive solution.
We lead the way in workflow automation solutions, helping businesses boost efficiency, agility, and outcomes. Our scalable solutions automate processes, optimize resource utilization, and drive operational excellence, keeping you ahead of the competition.
Grow with the power of automation
Our workflow automation solution allows you to grow your business processes with speed and flexibility, responding to evolving needs and expectations.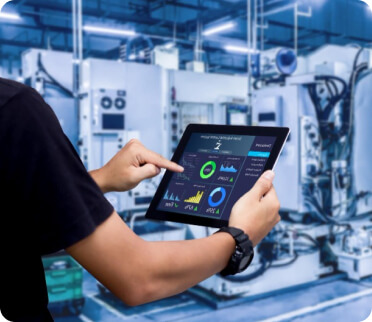 End-to-end
automation
for streamlined and efficient processes
Real-time
data
visibility and analytics for informed decision-making
Effortless
integration
with existing systems for seamless connectivity
Security & compliance
We prioritize the security of your data and ensure compliance with industry regulations through robust security features and audit trails.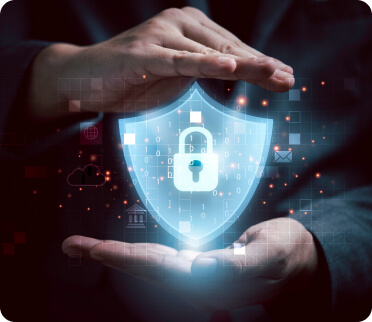 AES-256 Bit
Encryption
for Enhanced data security
User
authentication
and role-based permissions for Secure access control
Audit
trails
and reporting for regulatory and Compliance requirements
Save with tangible
process efficiencies
Our workflow automation solution lets you create and launch tailored workflows that fit your business, saving you time and money on development, upkeep, and integration.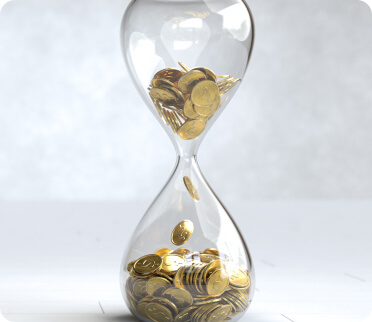 Slash
costs
and simplify workflows with content and process automation
Boost
savings
and speed up results with workflow optimization and analytics
Conserve
resources
Adding speed to processes frees up resources. Effort saved is money earned.
75%
Reduced Process Cycle time
82%
Improved Employee Productivity
75%
Reduced Process Cycle time
82%
Improved Employee Productivity
Why Choose fluidTrail
Workflow Automation?
fluidTrail is a tailored and scalable workflow automation solution that empowers seamless content collaboration, enables business process automation, and facilitates workforce virtualization for enterprises, simplifying your business operations. FluidTrail Workflow Automation is part of Wepsol's suite of solutions that create modern fluid workplaces that eliminate silos, foster collaboration, spark creativity and streamline processes. It lets you focus on your core business activities while it takes care of the rest. With fluidTrail, you have the power and flexibility to automate and supercharge any workflow, from simple to complex, with ease.
Drag & drop workflow designer
Integrated Cloud Repository
Customizable to suit specific business needs
AES-256 Bit Encryption for enhanced security
Reports, dashboards & analytics
Use Cases
FluidTrail offers a range of effective solutions to address
various organizational needs.
Employee records management
fluidTrail streamlines and manages employee information eases information search and retrieval, reduces errors and costs, monitors employee records with real-time data, and enhances employee engagement and satisfaction. Benefit from a stress-free employee records management experience with fluidTrail.
Procure To Pay Process Automation
fluidTrail's procure-to-pay solution revolutionizes procurement, eliminates unplanned delays and improves stakeholder satisfaction. Simplify vendor management, track cycle time and collaborate with ease. Digitize and automate tasks for faster turnaround and enhanced transparency. Experience a streamlined procurement journey with fluidTrail.
Document Management
fluidTrail's Document Management solution transforms how organizations handle documents and information. Streamline information management, enhance collaboration, and ensure compliance. Centralized storage, efficient search, retrieval-on-demand, version control, and secure document tracking. Work smarter, adapt with agility and be more efficient seamlessly with the fluidTrail document management solution.
Management Of Change
fluidTrail's MOC solution simplifies change management by providing a centralized hub for tracking and documenting change requests and approvals. This platform helps mitigate risks, ensure compliance, and streamline procedures, empowering organizations to achieve success.
Frequently Asked Questions
Is FluidTrail customizable to suit different organizational needs?
Yes, FluidTrail is highly customizable to adapt to the unique requirements of different organizations. It offers a drag-and-drop workflow designer, customizable form fields, and the ability to tailor the folder structure according to specific organizational needs. This flexibility allows businesses to create workflows and document management processes that align with their existing structures and processes.
Is FluidTrail secure and compliant?
Yes, FluidTrail prioritizes data security and compliance. It is AES-256 bit encrypted, ensuring the highest level of data protection. Additionally, it is ISO certified, keeping up with industry standards and best practices. Organizations can trust FluidTrail to maintain the confidentiality and integrity of their sensitive documents and information.
Can FluidTrail integrate with other systems and applications?
Yes, FluidTrail offers integration capabilities through RESTful APIs, allowing seamless connectivity with other systems and mission-critical applications. It can be integrated with ERP systems, enabling data synchronization and smooth information flow across different platforms.
What kind of support is provided for FluidTrail?
FluidTrail provides dedicated support to its customers. With a team of experts, organizations can receive guidance, assistance, and technical support to ensure the successful implementation and ongoing usage of FluidTrail.
Experience the Power of fluidTrail Workflow Automation
Unlock the potential of your organization's workflows and drive operational efficiency with FluidTrail.